Ruth Sandra Sperling
RSS Designs In Fiber - Get My Handmade Designs on
Bonanza
-- or
Privately
It took it out of this pattern I have of a Tablecloth --a section of it -- I thought that this idea of Flowers on each side of Hearts made a nice theme - Romantic!
Of course, I did it in a somewhat brighter color palette of Wild Rose and Garnet Red (rather than the typical White and/or Pale Pink)! I tend to like brighter Table Decor Accessories!!
I thought ..... well, maybe someone would like it for a Romantic Dinner, whether it was for a specific occasion or not -- or someone might want it for a Valentine's Day Table -- or a Wedding!!
Possibly this Coaster and Napkin Ring Set would go with it: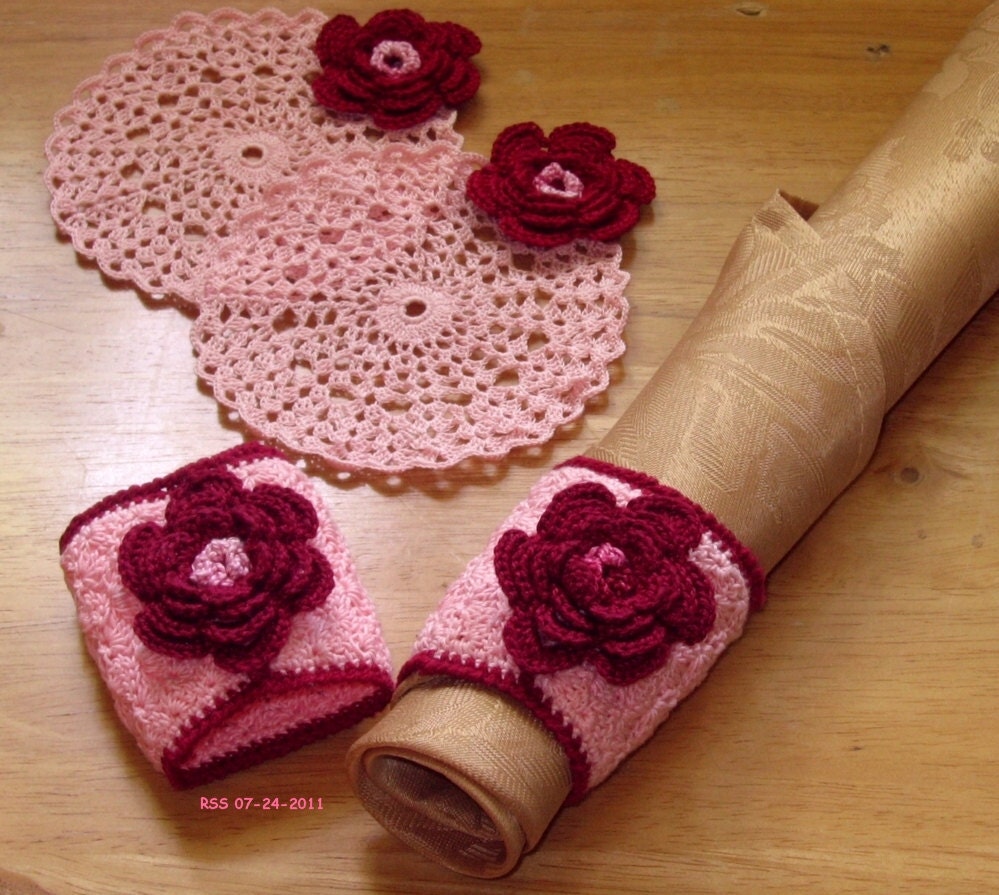 Or this Irish Crochet Heart with Three Roses inside it - crocheted in the exact same threads as the "Hearts and Flowers Table Runner"!!
I am actually a hopeless Romantic -- and I love making Flowers and Hearts!!