Ruth Sandra Sperling
RSS Designs In Fiber
-- Get My Handmade Designs in my
Bonanza Booth
- or
Etsy Shop
or
Privately
Here is a Selection of Handmade Hanging Potholders that I decided to make in different colors!!
Some people like to buy things for the Kitchens - Home or Office - that actually match or at least go with the color theme in their Kitchens.
Some like to buy in different colors - just for some Colorful Accessories in their Homes.
So-o-o - I came up with the idea of making sets of Hanging Potholders in a selection of Colors - all in Peaches and Creme 100% Cotton Worsted Yarn, which I had in quite a few colors already and had used for years - and I knew would make good Housewares!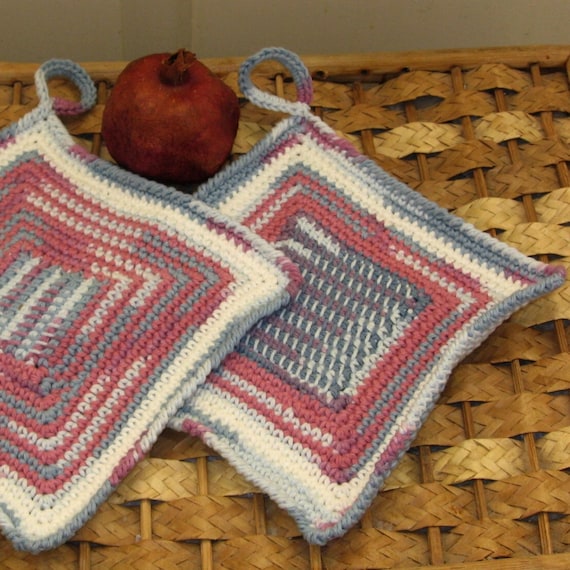 I really have been making these - in different designs - for years! Here's my Pinterest Board for "Pot Holders, Baskets and Cloths" - all crocheted in strong Peaches & Creme Cotton Worsted Yarns! (Including some that already sold!)
If you would prefer to purchase one of my Handmade products PRIVATELY and not through any venue - please contact me at the
EMAIL ADDRESS HERE
!
Follow Ruth Sandra Sperling's board Pot Holders, Cloths and Baskets For The Kitchen on Pinterest.